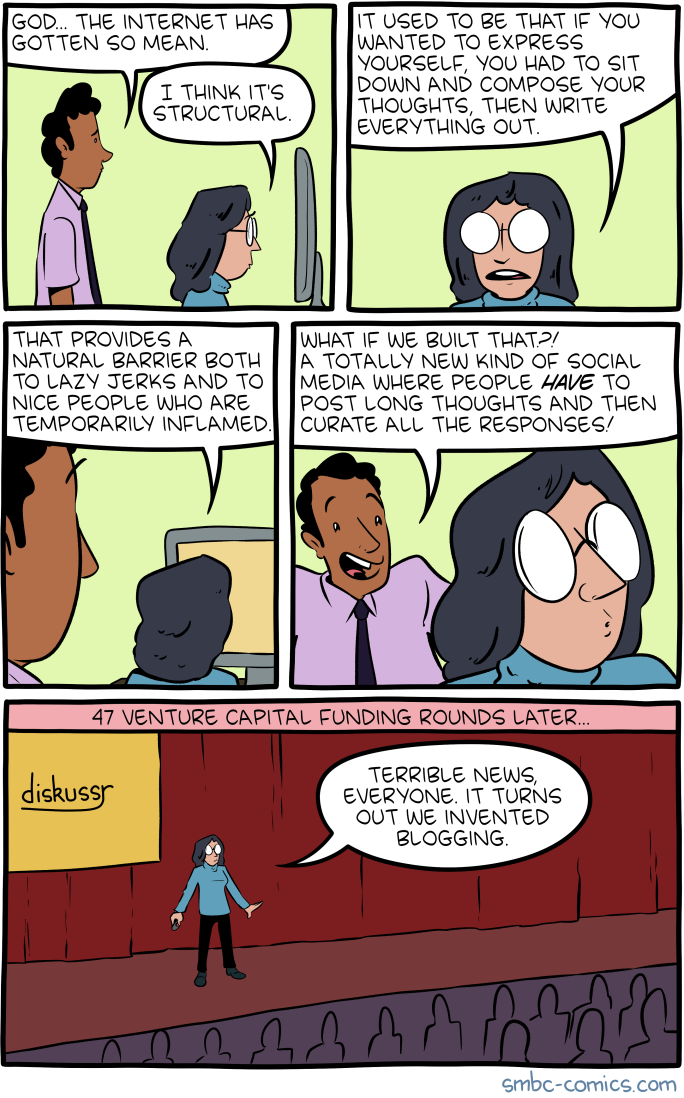 via Saturday Morning Breakfast Cereal (click through for red button caption)
These days, I usually share these on Twitter, but this one seemed more relevant for this venue.
Despite using Twitter to share interesting articles and sites, I've never found it to be a great platform for actually sharing complex thoughts or having long conversations.  I'm too much of a pontificator to stay within the 280 character limit (or whatever it is these days).  On the few occasions that I've attempted it, the short pity exchanges that sometimes followed left me unsatisfied.
Blogging may be old fashioned at this point, but it still seems the best way on the internet to have thoughtful discussions.